BMW Oil Change Service

Benefits of an Oil Change Service
The engine is one of the most important components in your vehicle. The engine itself converts gasoline into motion, allowing your vehicle to move and do what it does for you on a daily basis. By getting an oil change, you're ensuring that your engine is running at top performance. This nets you better gas mileage and an engine that lives longer. The majority of car owners at least attempt to keep up with their oil changes, and it's for a great reason. Other than keeping your engine running for longer, there is a host of other perks to performing regular oil changes, including better performance. Treat your BMW engine with the love and care it deserves by checking out our latest oil change specials here at Century BMW.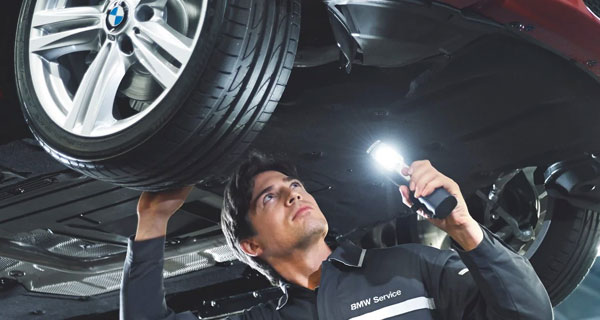 CENTURY BMW
2934 Laurens Rd, Greenville, SC 29607
Serving
Greenville

,

Greer

&

Simpsonville

Our service technicians work tirelessly to make sure that your BMW is running in tip top shape, but they're also capable of working on all makes and models. They don't just work as mechanics and learn from experience. They've become certified in certain areas of expertise that make them better able than most mechanics to keep your car in great shape. And oil changes are certainly part of keeping your car running in great shape. Gas mileage is almost always a troublesome point of conversation for some drivers. The more you can save on gas, the more you get out of your vehicle. A good oil change is one of the best ways to ensure that you're getting the best performance and gas mileage from your engine. If you don't keep up with oil changes, eventually it's your engine that will pay for it, and if the engine goes out, it's you who will pay for it. Oil changes are one of the best ways to help your engine live longer.
Greenville Oil Change Service
Century BMW loves to help customers maintain their vehicles! Oil changes are an essential part of keeping your BMW or any other brand running its best. Our technicians are certified to work on multiple parts of your vehicle, and they can definitely take care of something as basic as an oil change. When you visit them, they'll change your oil filter to a brand new one and then drain all your murky oil oil and replace it with fresh, clean oil for you. And of course, all of our service is definitely with a smile! We understand how tiring it can be to maintain a vehicle, but it's absolutely essential if you're going to have that vehicle for a substantial length of time. Trust us when we tell you that an oil change is one of the most basic and important things you will ever do for your vehicle, and it can help keep your vehicle running longer and more smoothly. Call Century BMW today to schedule your oil change! You'll be glad that you did. Most importantly, your engine and car overall is going to be glad that you did. We look forward to serving you soon!
Hours
Monday

7:30 AM - 6:00 PM

Tuesday

7:30 AM - 6:00 PM

Wednesday

7:30 AM - 6:00 PM

Thursday

7:30 AM - 6:00 PM

Friday

7:30 AM - 6:00 PM

Saturday

8:00AM - 5:00PM

Sunday

Closed