TIRE SERVICE
Taking great care of your vehicle's tires is an essential part of regular automotive maintenance, and you can find great specials and savings offers for tire services through Century BMW.
Benefits of Tire Service
Each time you drive your vehicle through Greenville and beyond, your tires endure the brunt force of your driving experience. Both the thickness of the tread and the air pressure can affect how save your driving experience is. For example, the ability to slow down and stop as well as the ability to drive without dealing with a flat or a blowout are related to tire condition. Remember that tire condition also affects fuel economy, and it can play a role in the overall condition of other components in the vehicle. Regular maintenance service can help you to decrease general wear and tire on your tires. In addition, periodically replacing tires when needed is also beneficial.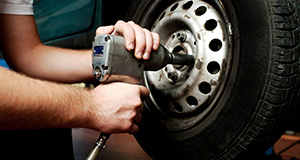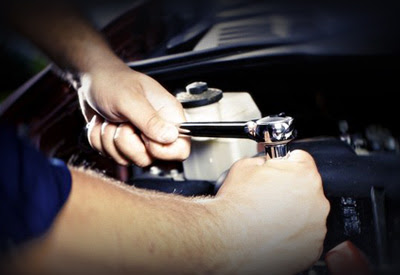 Customer Reviews


Century BMW
2934 Laurens Rd, Greenville, SC 29607
Serving
Greenville

,

Greer

&

Simpsonville

At Century BMW, our certified automotive technicians are ready to get started working on your vehicle soon. There is no service task that we cannot complete for you, including all necessary tire services. We have a convenient location to better serve our Greenville customers, and our extended automotive service hours add to the convenience of getting your tires serviced. When you bring your vehicle to us regularly, we can tend to maintenance needs on your tires. This includes checking the tire air pressure, rotating the tires and balancing the tires. Through these regular services, wear and tear can be diminished, and your tires may last longer. However, when the time comes to replace your tires, we can assist with this service as well. While our certified technicians are trained to provide quality service on all models and model years of BMW, our extensive expertise in automotive services also enables us to provide excellent services for other models. For this reason, we are the local service center that you can turn to for assistance with the care of all of your vehicles regardless of the model.
Tire Service
A typical tire maintenance service, such as for air pressure checks and tire rotations, will not use parts. Instead, the efforts of our hardworking auto technicians are the necessary part of tire service. When the time comes to complete a tire replacement service, rest assured that we will provide you with exceptional service, timely assistance and quality parts. In fact, while other auto service centers in the Greenville area regularly use aftermarket parts, we take the beneficial step of only using OEM parts for the services that we complete. This means that our original equipment manufacturer parts are the same parts as what the automaker used when producing the vehicle originally. You can rest assured that the parts we use are high-quality and will provide you with long-lasting results. Regardless of whether your BMW or other make and model needs tire services or any other types of automotive services, a smart idea is to schedule your appointment with us ahead of time. By making an appointment for the service that is needed on your vehicle, we will have a bay open and team ready to begin working on your vehicle as soon as you arrive. You can make an appointment by calling our office today or by requesting an appointment online.