BMW Alignment Service

Benefits of an Alignment Service
Your tires are essential to the safety of your vehicle. Not only must the tread be in good condition, but your wheels should also be properly aligned. The purpose of a wheel alignment procedure is to ensure that your tires are positioned precisely as they touch the road. Tires that are appropriately aligned last longer than tires that haven't been aligned. Another benefit is your vehicle will experience increased fuel efficiency. An alignment service by a skilled professional prevents the tread on your tires from wearing unevenly. Scheduling an alignment appointment for your vehicle can help you save money on gas and tires. Protect your vehicle throughout the seasons with wheel alignment service specials at Century BMW.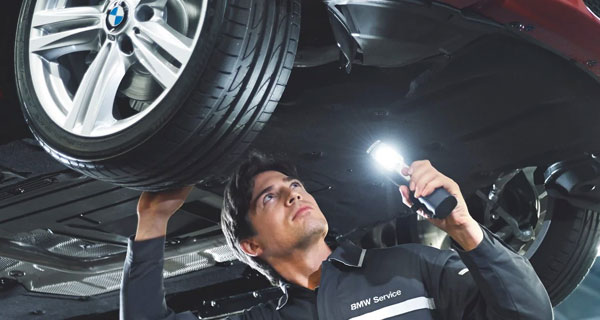 CENTURY BMW
2934 Laurens Rd, Greenville, SC 29607
Serving
Greenville

,

Greer

&

Simpsonville

At Century BMW, we believe vehicles should be repaired and maintained by skilled professionals. That's the reason we hire and train automotive technicians to repair all types of cars including BMW vehicles. If you buy one of our certified pre-owned vehicles from Century BMW, the good news is you can have it repaired at our dealership. Regardless of the make or model, our skilled automotive technicians can keep your vehicle running efficiently.
Greenville Alignment Service
When it comes to parts for your vehicle, we use only quality parts at Century BMW. We are aware of the value of original equipment manufacturer (OEM) parts. Our dealership doesn't use aftermarket parts for a few reasons. Your automobile manufacturer makes parts that are specifically designed for your vehicle. Some aftermarket products aren't constructed with quality materials. For that reason, they may not last as long as OEM parts. Purchasing OEM parts take the guesswork out of buying parts. When our technicians use OEM parts, they know that they are using quality parts that have been constructed to meet the needs of your vehicle.