The all-new BMW 8 Series will accelerate to 0–60 mph with an automatic transmission in an incredibly fast 3.6 seconds, and hit a top speed of 130 mph. (Regulated) The 8 Series can reach 155 mph with performance tires and an increased top-speed limiter. The stock engine is an impressive 4.4-liter BMW TwinPower Turbo V-8 engine xDrive powering intelligent all-wheel drive. The engine has an 8-speed Sport Automatic transmission with Sport and Manual shift modes, steering wheel-mounted paddle shifters and Launch Control.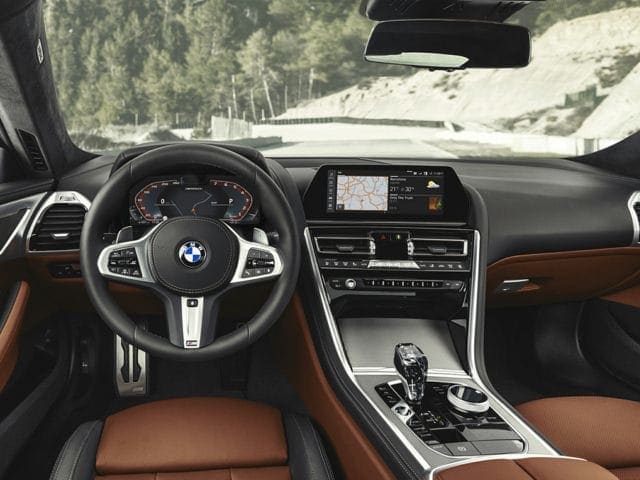 How Much Does The BMW 8 Series Series Cost?
The 8 Series has a starting MSRP of $111,900. Check out the latest lease specials and finance offers at Century BMW.
One touch of the gas pedal and you'll hear an extremely distinguishing exhaust note. The immediate push of the g-forces pins you into the comfortable leather seats. The vehicle has years of traditional BMW motorsport legacy baked into it every inch of the highly elegant V-8 engine.
The 8 Series provides agility under any road conditions. Enjoy the standard Integral Active Steering, Adaptive M Suspension, and an M Sport Differential. Plus, there's a new generation of xDrive inside it all that keeps the 8 Series in perfect sync was you're driving down any road.
The 8 Series drives with unstoppable determination. Your daily drive will still consist of tight turns and red lights - and you'll enjoy of single moment regardless of the speed. Standard fixed-caliper M Sport Brakes bring you to a smooth stop until you're ready to accelerate, or even better - when you decide to romp on the gas pedal using Launch Control for even more thrills!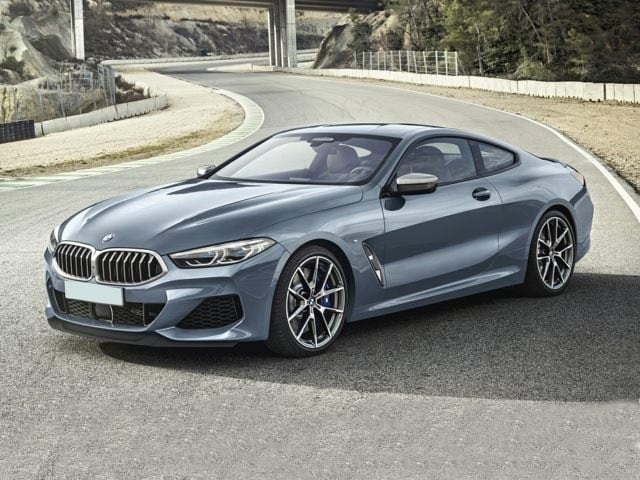 When Does The BMW 8 Series Come Out?
The All-New BMW 8 Series xDrive coupe is expected to arrive at US dealers on December 8, 2018. American drivers won't get the diesel-fueled 840d xDrive that will be available in Europe with a 3.0-liter biturbo inline-six with 315 horsepower and 502 pound-feet of torque.
The six-figure price tag gives 8 Series car buyers an amazing list of luxurious standard equipment, such as, LED headlights with BMW's LaserLight technology, and occupants will get a comfy ride from the adaptive dampers with Active-Roll Stabilization. Lucky owners of the 8 Series will also get BMW Individual Merino leather upholstery with a 12.3-inch digital instrument cluster. The 10.25-inch infotainment display will come with navigation and will pump out the beats from a sixteen-speaker Harman Kardon stereo. Get inside the all-new BMW 8 Series at BMW of South Atlanta today!
Does The BMW 8 Series Have a Touch Screen With Gesture Control?
BMW's new iDrive 7.0 System features an intelligently redesigned interface with customizable interactions – which you can control by touch, voice commands, or with optional Gesture Control. The features of the luxurious interior are like an endless BMW wish list. The Multi-Functional, heated front seats are created to meet the demands of performance driving. The seats have a choice of supple Extended or Full Merino Leather for an extra touch of luxury that is stunning to look at and beyond comfortable to sit in as well.
Each item in the All-New BMW 8 Series is crafted to the highest quality. The driver-oriented buttons and controls, with available Glass Controls, are intended to engage every sense to its height so you can experience more than ever while behind the wheel.
CONTACT US FOR MORE INFO